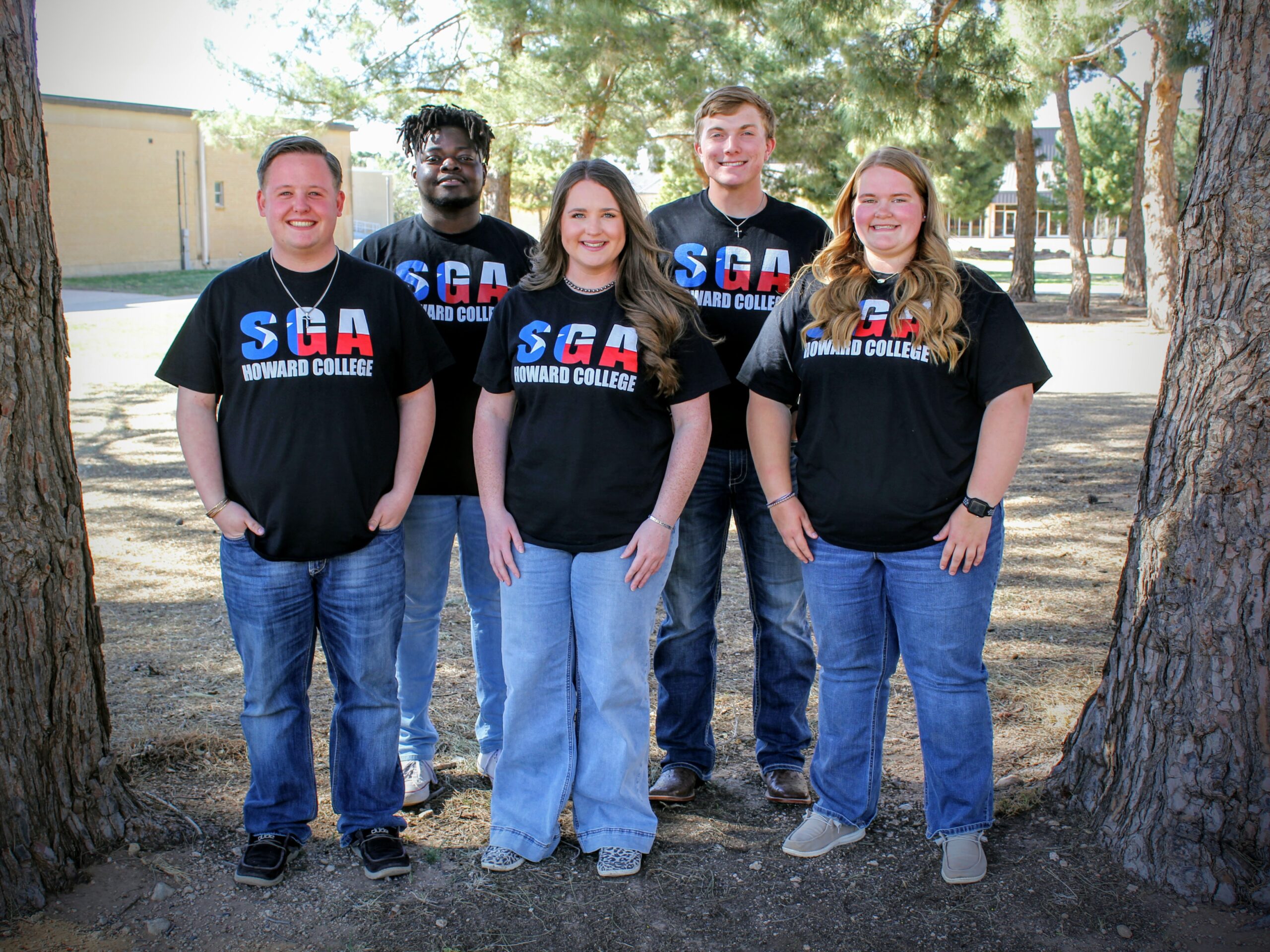 2021 Big Spring SGA Officers from left to right: Kyler Hardegree – President, Charles Gelin – Parliamentarian, Kynzie Hardegree – Secretary, Jonathon Gabehart – Freshman Representative, Brennan East – Vice President
The Student Government Association at Howard College serves as the voice of HC students. SGA is responsible for governing student interests, advocating for student concerns, providing support and recognition for student organizations, and serving students by hosting activities and events to enhance student life. With bi-weekly meetings, SGA officers are in constant communication with Howard College administration to create change and foster healthy learning environments for students.


We meet every other Monday at 6:00 PM in the Fireplace Room of the SUB. Our officers are working on brainstorming new student activities for this semester and next in addition to finding local community service projects for Howard College. They will also be attending Community College Day in Austin, TX in January as representatives of the College.
Officers for SGA are selected in the spring semester after a formal application and interview are conducted with representatives from Student Services.