Degrees Offered & Transfer Programs for Careers in Agriculture
If you are seeking a career in Agribusiness, Natural Resources, Animal Systems, Food Products and Processing, or Environmental Systems, please contact an Advisor to discuss the most effective route to achieve your goals. We have tailored our programs to fit nicely with other local Universities so your work here gets you further when you transfer. 
The Associates of Science in Agriculture is a traditional 60 hour Associates Degree with an emphasis on the history and governmental aspects of the Agriculture Industry.
Students can also obtain a Farm and Ranch Management Certificate which introduces them to various "hands-on" aspects of farm and ranch work. After obtaining the certificate, a student is about half way complete with the coursework for the AS Degree and can apply credits towards furthering their educational goals.  
About the GC Broughton Jr. Complex
The Ag Complex and Show Barn houses the Administrative Offices, Classrooms, Banquet Facility, and Show Barn for the Howard College Ag Programs and Activities. Throughout the year, the Show Barn is  used for various community event, stock shows, and camps. For more information about our facilities please call (432) 264-5110
Agrilife Extension Office
We host an Agrilife Extension Office within the GC Broughton Complex in Big Spring. Howard County Extension Agent, Tommy Yeater offices from this location. We can assist with soil testing, the Howard County Livestock Show, and 4-H questions as well. For more information please call  432-264-2236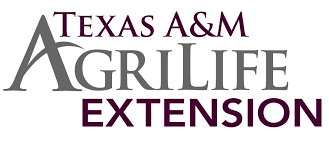 The livestock judging program at Howard College gives students the opportunity to learn valuable livestock selection skills to apply to the animal agriculture industry. While learning these skills, students will have the chance to compete at multiple invitational and national contests across the country (full list below). The program is open to students who plan to major in agriculture, and scholarships are available.
Contest Fall Semester
Tri-State Fair (Amarillo TX)
Tulsa State Fair (Tulsa OK)
State Fair of Texas (Dallas TX)
American Royal (Kansas City MO)
Contest Spring Semester
National Western (Denver CO)
Fort Worth Stock Show and Rodeo (Fort Worth TX)
San Antonio Stock Show and Rodeo (San Antonio TX)
Houston Livestock Show and Rodeo (Houston TX)
For more information contact:
Evan Hoefelmeyer 
Phone: (432) 264 -5132
Email: ehoefelmeyer@howardcollege.edu
Agricultural Sciences Program Chair
Kelby Vise
kvise@howardcollege.edu
Assistant Professor of Agriculture
Brad Johnson
bjohnson@howardcollege.edu