Public WiFi
The Lamesa Campus has public WiFi available to students! Check with the office if you need help connecting.
Math Tutoring
Math tutoring is now available. See the office for details!
It is always a beautiful day when we can share the value of education with our students. Today, Jayden Tubb, was recognized as the first
Read More »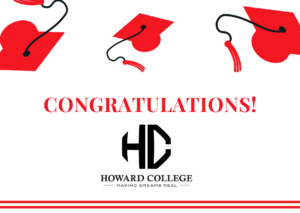 Special congratulations to all students who made the President's and Dean's lists for Fall 2021!
Read More »
'Tis a season of thanks and Howard College is grateful to the G.C. Broughton, Jr. Foundation (the Foundation) for their most recent donation of $80,000
Read More »