Student Forum
Responses/actions taken to suggestions, comments, and/or questions from the September 25, 2018, President's Student Forum held in San Angelo.
View Meeting Notes
Student ID's
IDs will be made Mon/Wed 1pm-3pm and Tue/Thu 8am-10am in the Student Connection Center Room C102. Evening students, online students, or health profession students by appointment; contact Kaitlyn Brosh at kbrosh@howardcollege.edu or 325-481-8300 ext. 3226.
Health Professions Orientations
If you are planning to apply to one of the Health Professions programs, attending an orientation is a mandatory requirement. Even if you have attended an orientation in a previous year you must still attend one for the current school year. No exceptions.
Schedule
Campus Tour Request
If you would like to schedule a campus tour, please submit a request . Our Recruitment and Outreach Coordinator will work with you to get you on the schedule!
Request a Tour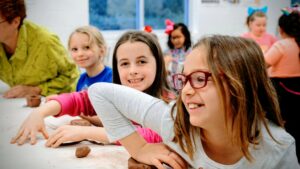 Early on the morning of Friday, March 22nd, 2 yellow school buses parked in front of the Hall Center for the Arts on the Howard
Read More »
An agreement was signed February 25 between Howard College and Texas Tech University to begin the TechTeach 2+1 program here in Howard and Dawson County.
Read More »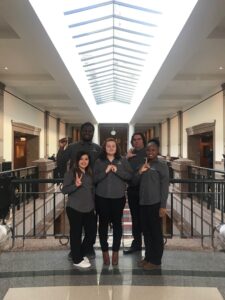 March 6, 2019, SWCID faculty, staff and Students traveled to Austin to testify before the Texas Higher Education Committee showing support for HB 1101. The
Read More »