SWCD Campus
Serving deaf and hard of hearing students. Our campus is not another program at a local college, it is our campus and we're proud of it!
Hands-On Learning
Students learn directly from Instructors using ASL
Direct ASL Communication
100% of our instructors communicate directly with students using ASL without an interpreter.
The Country's only self-contained community college educational environment serving deaf and hard of hearing students. SINCE 1980, Howard College has provided higher education resources for deaf and hard of hearing students. Today, students from across the World with diverse backgrounds, interests and communication styles-form an exciting learning community as they prepare for dynamic careers and a lifetime of growth. FOR LEARNING. FOR EARNING. FOR LIFE
Howard College students from 4 campus locations participated in various graduation ceremonies which started May 9th in San Angelo and continued through the 10th in Big
Read More »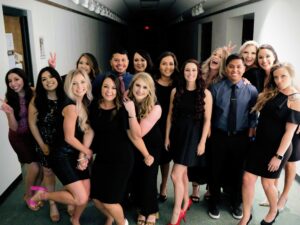 Big Spring and San Angelo graduates of various health professions and nursing programs take time to participate in pinning ceremonies May 9th and 10th. The ceremonies
Read More »
Special congratulations to all the students who made the Spring Semester President's and Dean's lists. The hard work of these students was recognized at each campus
Read More »
June

2019

Mon
Tue
Wed
Thu
Fri
Sat
Sun

2

Last day to use loan funds at bookstore- Summer I

Summer I clases begin

• •

5

Last day to use aid at bookstore- Summer I

•

24

Remaining financial aid released- Summer I

•

26

Last day to drop a course- Summer I

•

29

Online registration closes- Summer II

•

30

Financial aid applied- Summer II

Walk-in registration cont.-payment due at registration

Last day to pay for registered students-Summer II

• • •