Next Workshop is
- Details coming soon!
Contact
Jan 15 Workshop Resources
Oct 4th Workshop Resources
Contact
If you would like more information about upcoming events and non-profit resources please contact Tracy Simmons. 
Tracy Simmons
(325) 481-8300 – Ext: 3241
tsimmons@howardcollege.edu
Jan 15 Workshop Resources
January Workshop details coming soon.
Oct 4th Workshop Resources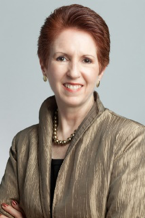 Carole V. Rylander, CFRE
Carole inspires and engages nonprofit leadership to maximize mission impact by strengthening fund development, planning and governance practices. She has expertise in feasibility studies, capital campaigns, major gift campaigns, case for support development, governance and strategic planning. A frequent speaker and facilitator, she draws on more than 30 years of service in the nonprofit sector to benefit board and staff members with highly rated workshops.
Carole has held the Certified Fund Raising Executive credential since 1990, is a BoardSource Certified Governance Trainer, was named 2006 Outstanding Fundraising Executive by the Dallas Chapter of the Association of Fundraising Professionals, is a CoreClarity Certified Facilitator and is a Qualified Trainer with the Institute of Cultural Affairs. She started Rylander Associates, in 1998 after serving for 14 years as senior development officer with a Dallas nonprofit. (For more information visit www.rylanderassociates.com)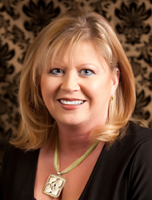 Laurie L. Johnson
Laurie Johnson joined the Nonprofit Management Center of the Permian Basin in 2006 following a 27-year career in public relations and marketing. In her capacity as Executive Director, she serves as a resource to nonprofit organizations throughout West Texas. Laurie has extensive expertise in nonprofit governance, leadership, finance, marketing, and strategic thinking.
Prior to joining the Center, Laurie was an account planner with Admarc Southwest, a regional advertising and public relations firm based in Midland. She also served as the Director of Public Relations at Midland Memorial Hospital.
A native of Temple, Texas, Laurie moved to Odessa after earning a bachelor's degree in Radio/TV/Film from Baylor University. She has done graduate study at UTPB and is accredited in Public Relations (APR).  In addition, she received a Not-for-Profit Certificate from the American Institute of Certified Public Accountants (AICPA)
Laurie is active in numerous civic and charitable organizations including the Association of Junior Leagues International, Junior League of Odessa, Girl Scouts of the Desert Southwest, Compass Academy Charter School, and American Advertising Foundation.  She has received numerous awards and recognitions for her volunteer and professional work.  (For more information visit www.nmc-pb.org)
For more information please contact Tracy Simmons – 325-481-8300 Ext. 3241