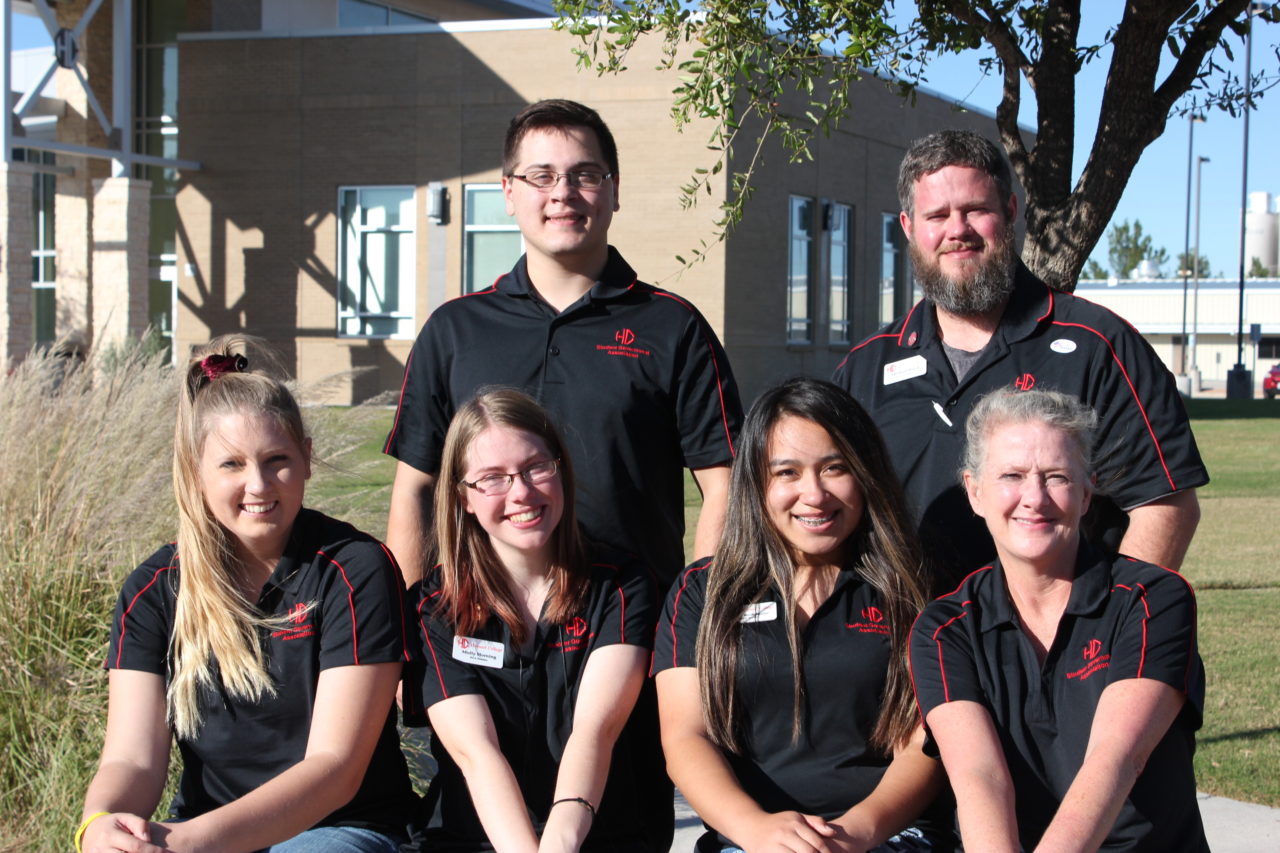 2018 San Angelo SGA Officers Top left to right: Vice President – Zach German, President – Michael Wood
Bottom left to right: Senator – Alexis Bourke, Senator – Molly Horning, Senator – Dora Rodriguez, Secretary – Vickie Herrington 
The Student Government Association at Howard College serves as the voice of HC students. SGA is responsible for governing student interests, advocating for student concerns, providing support and recognition for student organizations, and serving students by hosting activities and events to enhance student life. With bi-weekly meetings, SGA officers are in constant communication with Howard College administration to create change and foster healthy learning environments for students.
We currently hold a formal meeting the first Tuesday of every month at 3:00pm in the Student Connection Center – WTTC C102.  There are informal discussion and planning meetings held every Tuesday at 3pm in the same location. They will also be attending Community College Day in Austin, TX in January as representatives of the College.
Officers for SGA are selected in the spring semester after a formal application and interview are conducted with representatives from Student Services.