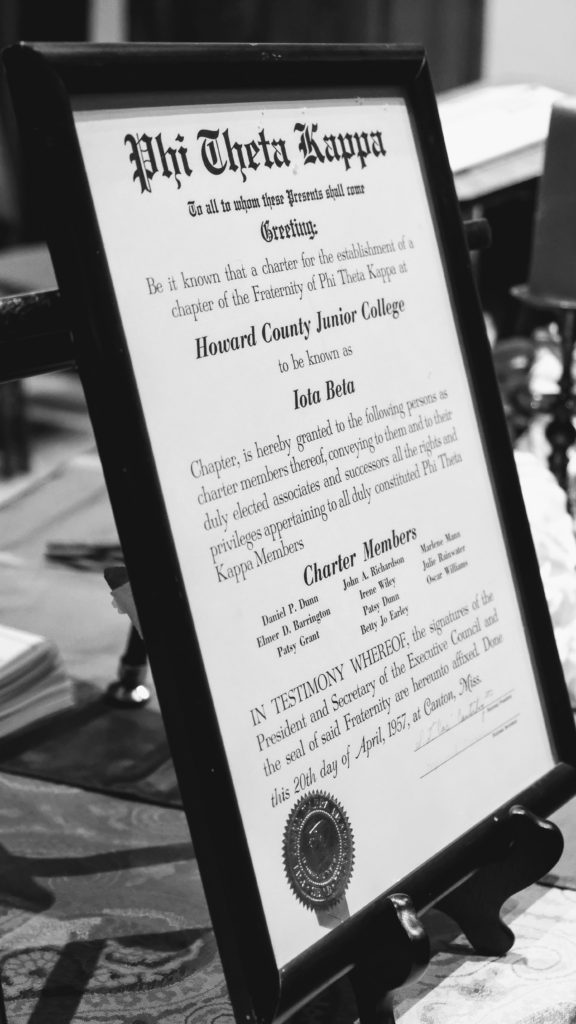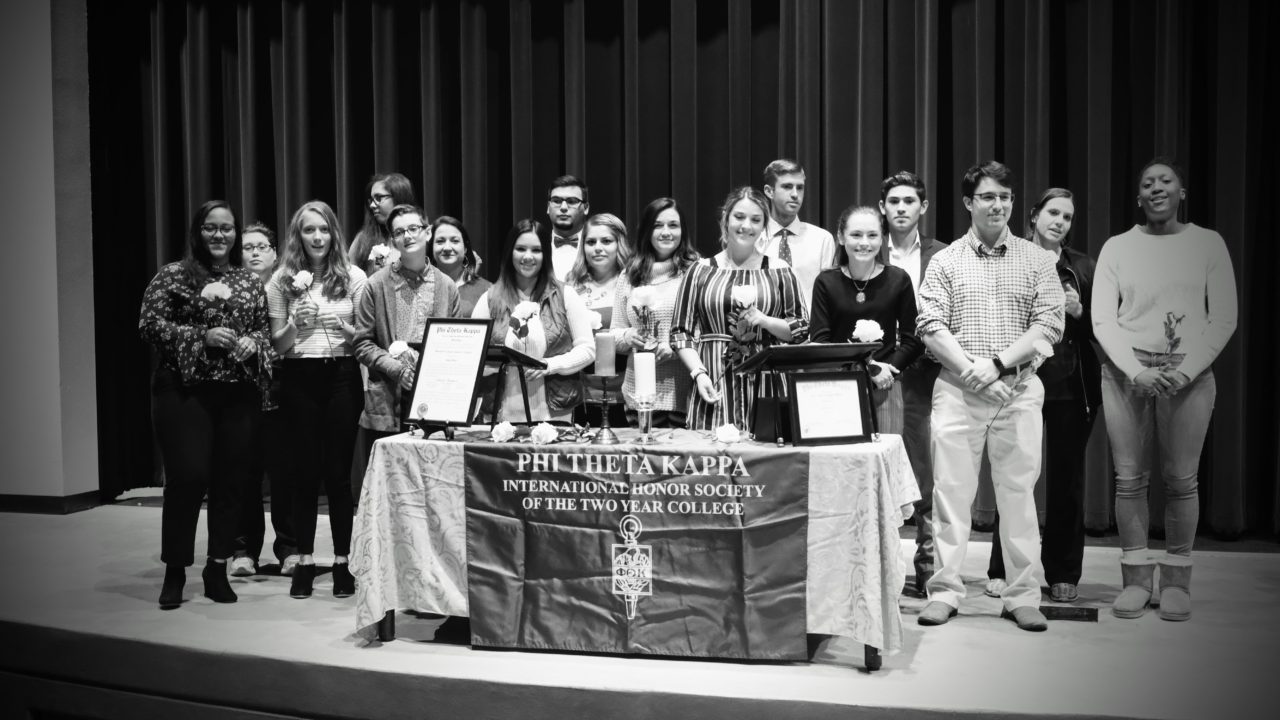 Phi Theta Kappa is the international honor society of two-year colleges and academic programs. It is headquartered in Jackson, Mississippi and has more than 2 million members in more than 1,250 chapters.
 
The purpose of Phi Theta Kappa shall be to recognize and encourage scholarship among two-year college students. It is estimated that 200,000 students participate in Phi Theta Kappa programs every year.  Joining PTK is by invitation. To qualify for membership, Howard College requires a student to have earned a minimum of 12 hours at Howard College, have a 3.25 GPA, be enrolled in a minimum of 6 college credit hours, and not be taking any college preparatory classes during the semester of the induction.  

Members of Phi Theta Kappa have opportunities to receive some of more than $36 million in scholarships provided exclusively for Phi Theta Kappa members. Members are also eligible to participate in the All-USA Academic Team program, co-sponsored by USA Today, and by extension their own statewide academic teams. Members also receive automatic nominations to the National Dean's List and jo postings exclusively for Phi Theta Kappans.


The Key is a golden slab, keyed at the top and bottom. Across the center of the slab is a black enamel band upon which three Greek letters appear, which are the initials of three mystic Greek words meaning phronimon (Phi), thumos (Theta),   katharotes (Kappa) and meaning "wisdom," "aspiration," and "purity." Behind the band is a wreath, on one side composed of oak leaves, and on the other, of laurel. The wreath of oak leaves denotes stability and strength of character, and the curling leaves of laurel signify achievement and success. Above the band is a representation of the head of Athena, Goddess of Learning; in the base appear the mystic Greek letters meaning light, the light of learning and knowledge.
Kynleigh Adams
Sara Aguilar
Ryston Archuleta
Stephanie Ashford
Tori Barrandey
Angel Barron
Bailey Braddock
Bryson Burt
Elizabeth Chavarria
Brooke Crocker
Luke Edwards
Andre Ferguson
Cameron Fields
Christian Fields
Lindsay Fitzhugh
Stacie Flores
Justice Garcia
Nickea Garrett
Chesney Gillespie
Meaghan Grah
Christian Horton
River Houck
Jillian Jones
Emily Krabill
Haven Martin
Sydni Martin
Denise Medina
Steven Medrano
Cooper Miller
Jason Miramontes
Olivia Newton
Amber Nichols
Reed Osborn
Brooke Parker
Paige Parks
Courtney Perez
Melissa Sanchez
Stefani Sharp
Matthew Sims
Victoria Sorokina
Maritza Sotelo
Jenavee Striegler
Jackilyn Sykes
Blake Thistlethwaite
Parker Wayne
Sera Weatherman
Jordan Wommack