The Howard College 2022-23 Diplomats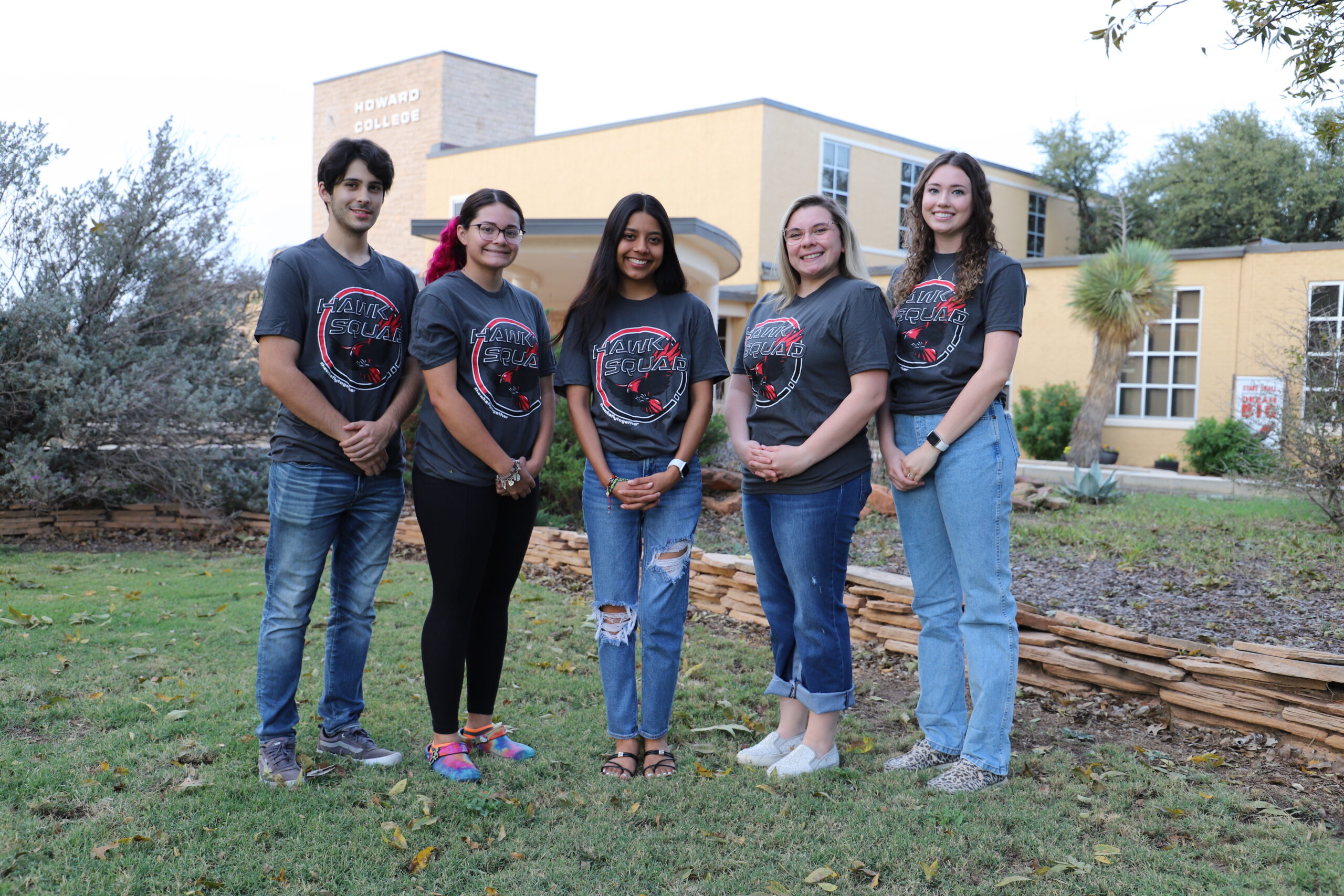 Howard College Diplomat Program
The Howard College Diplomats are ambassadors of the college and carry out numerous community service and campus-based duties throughout each semester. Students selected as Diplomats serve as the face of Howard College at events and activities and are expected to represent themselves, their community and the college in a professional manner. As a group, the Diplomats participate in many annual community events such as the Comanche Trail Triathlon, the Howard County Fair, the Veteran's Day celebration, and the Festival of Lights, just to name a few. Diplomats also assist with the recruiting department and may provide campus tours or participate in New Student Orientation (NSO) activities. Additionally, the Diplomats will represent their peers from Howard College in statewide events each year such as Community College day at the state capitol.
Requirements:

Applicants must be enrolled as a full-time student (or anticipate full-time enrollment in the term for which they are applying for a Diplomat position)
Maintains a 3.0 GPA
Remain in good standing with the college.
Scholarship: 
Applicants selected to serve as a Diplomat will be awarded a scholarship in the fall and spring semester as long as they remain in good standing with the program and the college. The amount of the scholarship may vary each year based on available funding but typically averages approximately $800 each semester. Students are expected to perform community service hours as a part of their scholarship requirements.
How to Apply:
Complete the Howard College

Big Spring Scholarship Application

Submit one letter of recommendation. Accepted sources of recommendation include a teacher, supervisor, co-worker or personal reference
If selected, participate in a personal interview
Applications are due to the scholarship office by April 1st of each year. Submission instructions are provided in the scholarship application.
For more information, contact the Recruitment and Outreach Coordinator at recruiting@howardcollege.edu.
The Diplomat Program is part of our tradition and history at Howard College. These photos show the last several years of student leadership and involvement in the program.