The Howard College Paver Project
Many pavers have already been purchased but bricks are still available.  You can have your own paver to recognize years of service at Howard College, memorialize a special person in your life or honor a person for their contributions to Howard College and/or the community.  These are but a few ways that pavers can be used and if you have an idea you would like to discuss with us, please feel free to contact us using the contact information below.
Pavers may be ordered for $70.00 each and imprinted with up to three lines of text (16 characters per line). 
Big Spring Paver Project
The Paver Project is located in the front of the Old Main Building that features pedestrian areas to service patrons of the administration complex as well as the Hall Center for the Arts.
San Angelo Paver Project
The San Angelo pavers are located throughout the pedestrian walkways on the new campus.
SWCD Paver Project
The SWCD Paver Project is located in the Pedestrian Plaza and features a patio along with spectacular landscaping and pedestrian areas to service patrons of the SWCD campus.
For Big Spring & SWCD
Howard College Paver Project
     Attn:  Brenda Madore
     1001 Birdwell Lane
     Big Spring, Texas 79720
Brenda Madore
bmadore@howardcollege.edu
(432) 264-5051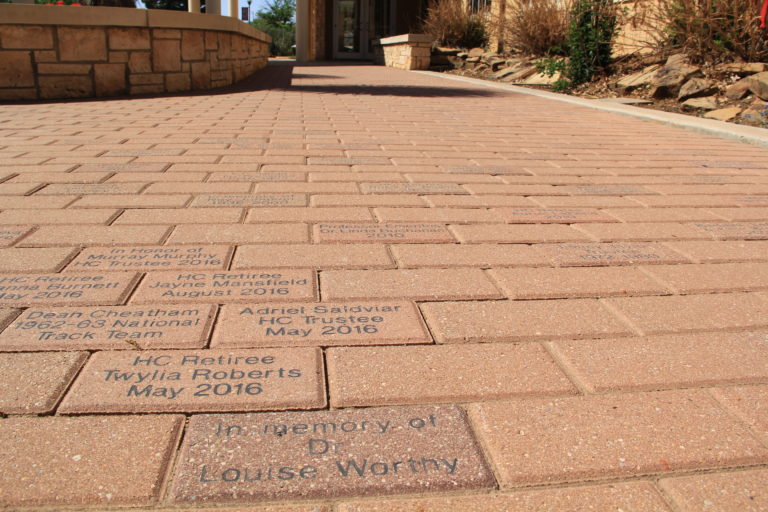 For San Angelo
     Howard College
     Paver Project
     3501 North US Highway 67
     San Angelo, Texas 76905
Melissa Mendez
mmendez@howardcollege.edu
(325) 481-8350