Howard College Goat Camp Details
Complete the online registration 

https://hc4.life/3Bc6t2c

 

NOTE – Registrations are accepted on a first-come-first-served basis. The first 200 entries will be accepted. Payment details and deadlines are found on the flyer and registration page.

Make your own lodging/housing reservations or plans. Options are located in the Housing / Meals line in the section above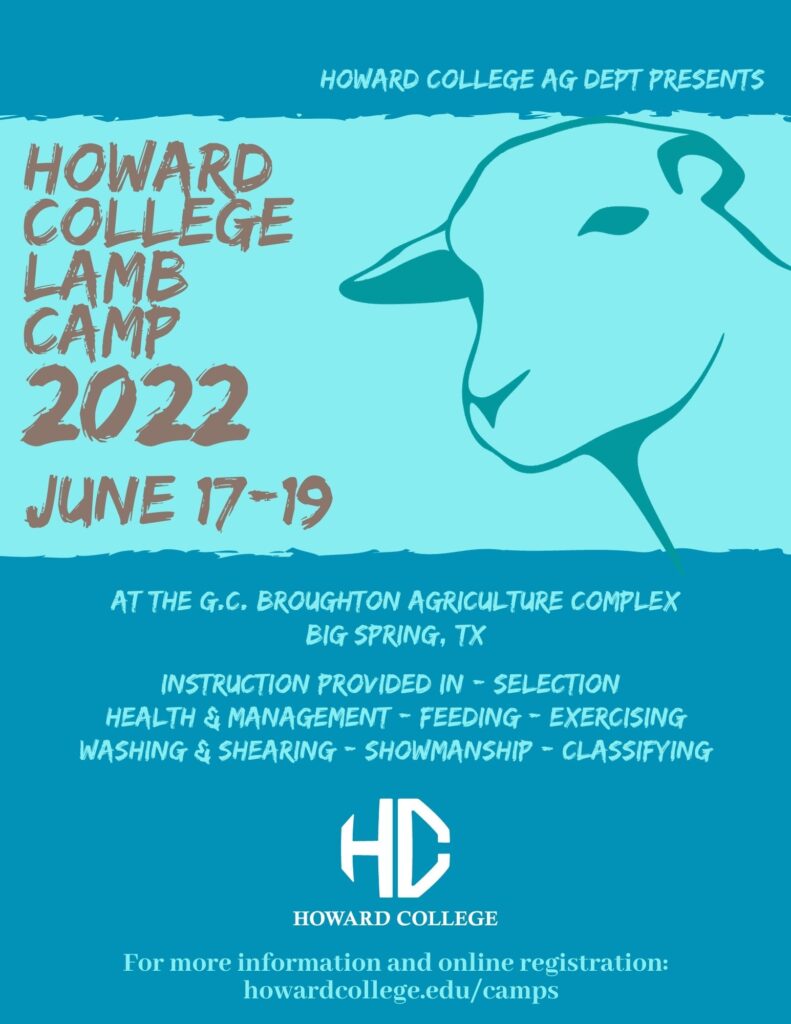 Howard College Lamb Camp Details
What:  Howard College 2022 Lamb Camp
When: Jun 17-19, 2022
Age: Completion of 3rd grade to incoming Seniors.
Where:  Howard College G.C. Broughton Agriculture Complex, Big Spring, TX – Campus Map
Details:  Event Flyer with full information
Housing / Meals:  Participants need to make their own hotel reservations.  Housing is not provided.  Meals are provided by the College Cafeteria. 

Local lodging locations are listed here

.
Complete the online registration 

https://hc4.life/3Bc6t2c

 

NOTE – Registrations are accepted on a first-come-first-served basis. The first 150 entries will be accepted. Payment details and deadlines are found on the flyer and registration page.

Make your own lodging/housing reservations or plans. Options are located in the Housing / Meals line in the section above.