SouthWest College for the Deaf is offering a Summer Immersive Course in American Sign Language!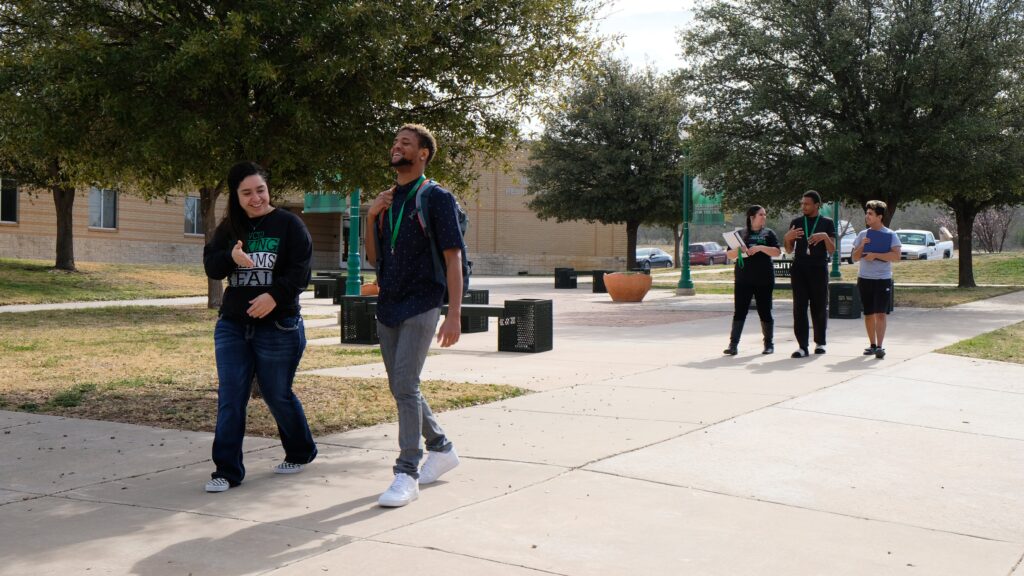 Cost:
In District $231.00
Out of District $267.00
Out of State $1,460.00
Cost includes books!
Room and Board $750.00
Scholarships are available.
John's contact information:
jgreeen@howardcollege.edu
VP 432-218-4046
College phone VP 432-218-4057
Voice 432-264-3700 
This is a residential experience intended to immerse the student in ASL and the Deaf culture in a college environment.
This course is for deaf and hearing students (incoming HS Juniors/Seniors in Fall 2023) who are ready for the 3rd level of ASL.
This course is intended to be equivalent to a 12 week semester, completed in 2 weeks.
Students will have a busy schedule and can earn 3 credit hours in 2 weeks + potential high school credits!
Limited to 15 students, this immersive dual-credit ASL experience introduces the student to Intermediate American Sign Language in a college setting.
Course instructors will teach ASL in a fun and informational environment. Students will experience native ASL on campus, college student life, and during fun activities that will enable them to learn and use ASL such as Watermelon & Storytelling, S'mores night, and more!
Mentors and residential advisors will be on-site to provide a safe and fun environment.
Requirement: Reading ELAR score 440 or greater and writing ELAR Score 460 or greater and a GPA 2.5 or better.
Complete the application process: Contact John Green to set up an ASL evaluation and then fill out the application.