Home of the Howard College Podcast! For the students - by the students. To listen you can stream episodes from this page, or subscribe on one of these popular podcast streaming services. Search "Howard College" on any of these services and click "Subscribe" to get the newest episodes as they are released!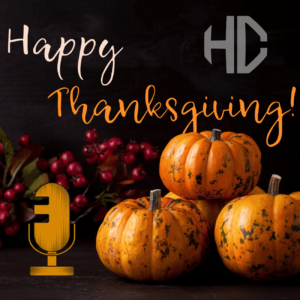 This is the time of year where the stress of approaching finals and the end of the semester are growing. Right in the middle of that, we press pause and enjoy the Thanksgiving holiday with friends and family. In this episode, we talk about a way to get all of
This is the Howard College Halloween Special – just for fun episode. Grab a bag of popcorn and put on the headphones.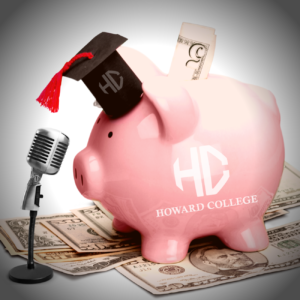 This episode we talk about money as it relates to college students. We hear from someone who has lived the debt experience and survived. As our PASS topic for the month, we learn about student loans and scholarships. We talk to students about ways to save money and ways to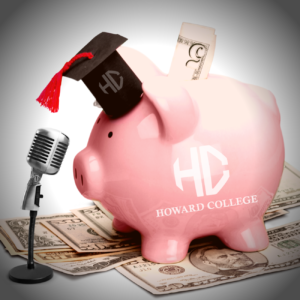 This episode we talk about money as it relates to college students. We hear from someone who has lived the debt experience and survived. As our PASS topic for the month, we learn about student loans and scholarships. We talk to students about ways to save money and ways to